Grand Prize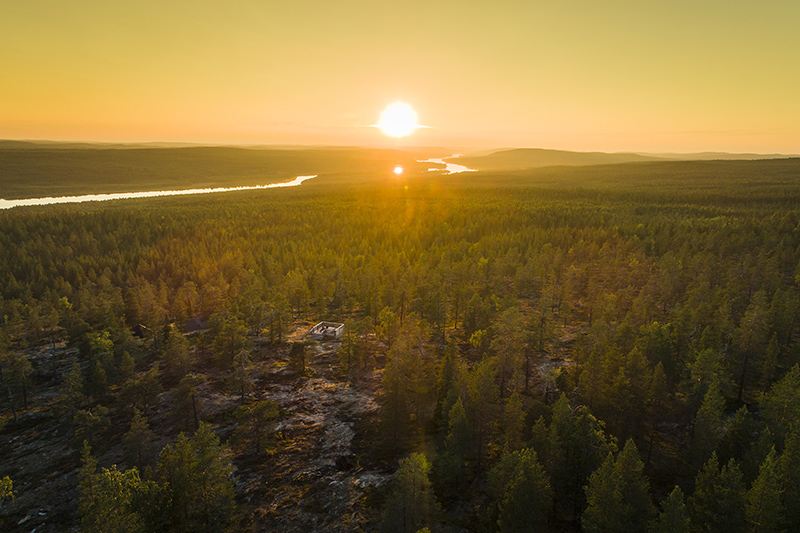 Photo: Alexander KuznetsovOne Grand Prize winner will receive a five day/four night photography trip to Rovaniemi, Finland courtesy of our generous sponsors. The scheduling of the trip will be at the photographers discretion and must occur between June and September 2019.
In Rovaniemi, nights are white throughout the summer from late May until early August. This means there's 24 hours a day for activities like photography and other fun things like jet skiing, horseback riding, swimming, hiking, river cruises, visiting husky and reindeer farms and a whole lot more – pretty much anything you can do during the day, you can do in the night. Sleep? Do it later !
Spellbinding nature and phenomena, Lappish traditions and culture, urban life and wild activities make Rovaniemi a photographers' dream! Want to read more have a look at "The Midnight Sun" "What to do in Rovaniemi for 1-4 days during summer" or "8 Excellent Do's for the Midnight Sun"
The prize consists of the following;
Return tickets (train or flight) from a location of your choosing to and from Rovaniemi as long as their value does not exeed $2000.
Visit Rovaniemi will provide;

Accommodation 4 nights
Culture Pass: Arktikum, Korundi and Pilke
Meeting with Santa Claus & digital photo & video
Photography tour to nature or northern lights photography tour
Floating experience
One extra tour according to availability & weather conditions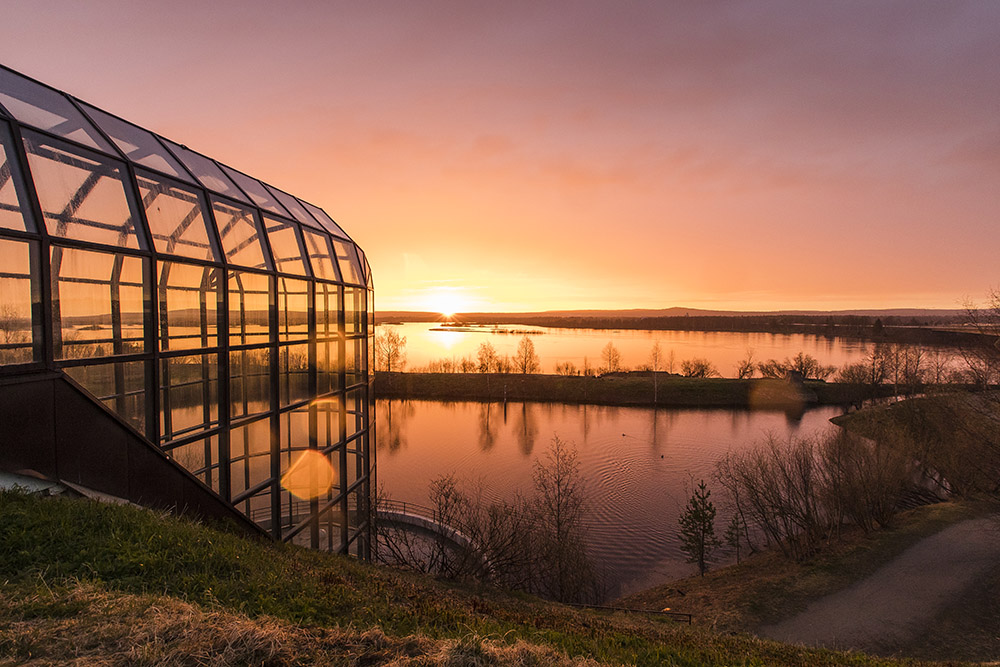 Photo: Alexander KuznetsovAs part of accepting the prize the winner agrees to provide visit Rovaniemi five images taken in the Rovaniemi area to be used freely in marketing purposes
The prize is only available to participants over the age of 18. The prizes are fixed and not in any manor exchangable. The winner is requested prior to accepting the prize to sign a waver of responsibility acknowledging that he bears the sole responsibility of his travels. The prize is limited to the items mentioned above and all additional possible costs are the responsibility of the prize winner.
Category Prizes
1st Prize
Sasta is a Finnish family company established in 1969, whose roots are deep in the last true wilderness areas of Northern Europe, Nurmes. The story of Sasta begun, when Urpo Saastamoinen couldn't find suitable clothing to meet the challenges and harsh conditions of the North Karelian Wilderness. From these modest beginnings, Sasta has become a leading expert in in its field – as we like to put it, Sasta's advantage begins where the maintained roads and easy paths end, in conditions where you need to be able to count on your outdoor-gear 100%. To keep this promise, our products are designed and tested in the actual conditions in which they are used – in the last true wilderness areas of Northern Europe.
MEN'S HUURRE-JACKET (Grey) / WOMEN'S LUMI-JACKET (Red)
Warm winterjacket designed for the harsh conditions of the North Karelian wilderness. The Quilted PrimaLoft® insulation (in the body 200 g and in the sleeves 170 g) keeps you warm and comfortable even in colder conditions.

2nd prize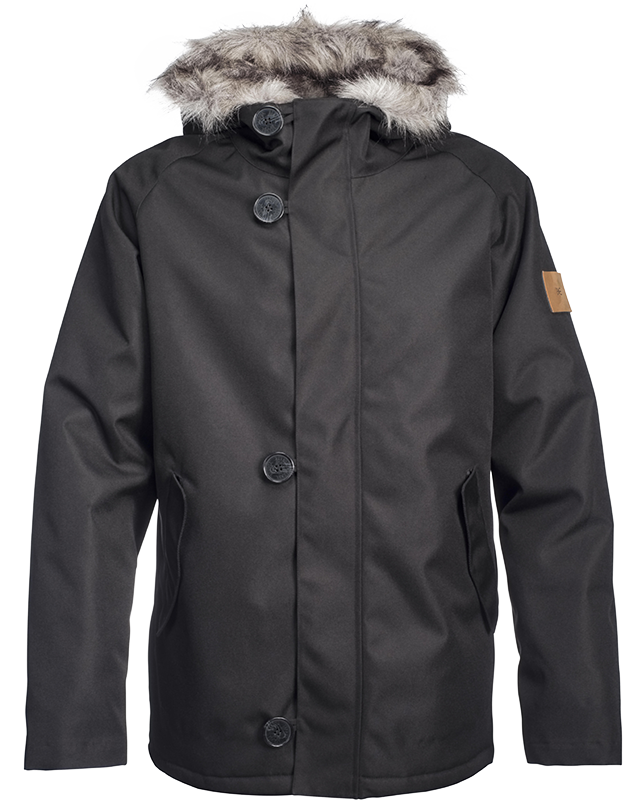 Makia produces easily approachable clothing to stand the test of time, equally in quality and over trends. We thrive for making our designs as usable and functional as possible, to become a part of our customer's everyday life. No-nonsense clothing that you won't want to throw away.
Over Time, Climate and harsch conditions have shaped nordic life into pursuing functional and straightforward dessign. MAKIA thrives to make cloting that will stand the test of time, equally in quality and over trends, to become a part of our everyday lives shaped by the environment.
This Original Makia winter jacket represents timeless usability with a touch of Nordic contemporary design heritage

3rd Prize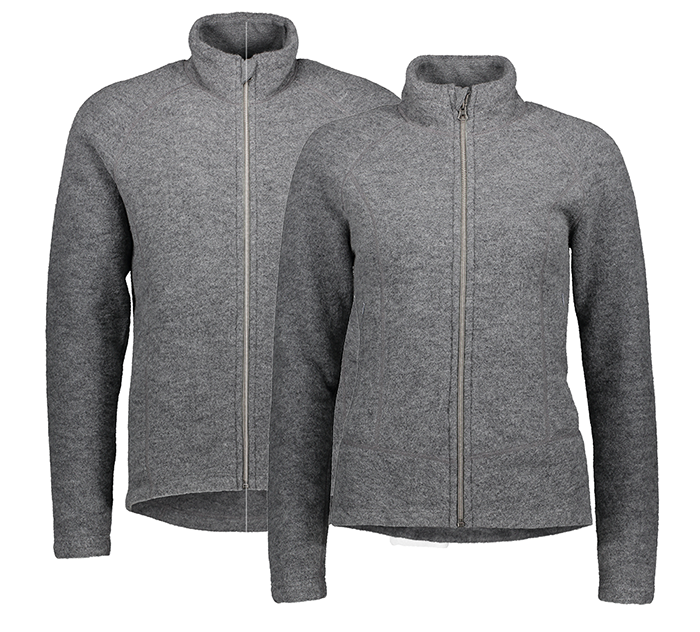 Ruskovilla is a pioneer in the Finnish organic textile industry. The company was founded in 1981 and is today a second-generation family company. Ruskovilla garments are made entirely in Finland, from design, weaving, cutting and sewing right the way through to the finishing touches. That's why our products bear the key flag symbol. Our products arose from people's need to dress in breathable and chemically untreated undergarments in a world that is becoming increasingly chemicalised. Our range is designed to be traditional yet modern. Our materials - organic merino wool, silk, silk wool and organic cotton - have been used as fibres for thousands of years, and the environment also benefits when renewable natural materials that return to the natural cycle are used in manufacturing.
Women's wool fleece / Men's wool fleece
Soft organic merino wool fleece is ideal for use as an intermediate garment either on its own or underneath another coat.
It provides additional warmth in cold or damp conditions, whether you're boating, at a summer cabin, or simply spending time outdoors.